FILM PROGRAMME:

Kino Aero, Biskupcova 31, Praha 3

,

www.kinoaero.cz
---
Friday, 11 November
18:00
Earthlings, Who Are You Voting For?
(Inventura / 2010 / Czech Republic / 40 min.)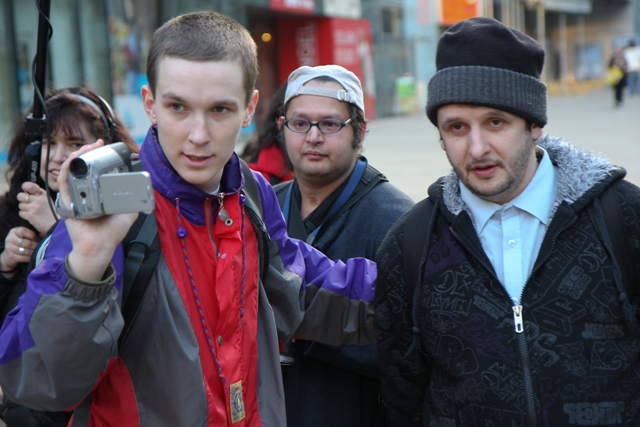 The film part of the Normal Festival will open with the documentary Earthlings, Who Are You Voting For?, winner of the Audience Award at the 2010 International Documentary Film Festival in Jihlava and the 2011 Pavel Koutecký Award. The film is a documentary project created by people who have difficulty getting their bearings in the surrounding world and who probably did not excel in school. To be politically correct – they have a learning disability. This does not prevent them, however, from having an original and novel perspective on the world around them, sensitivity, curiosity and even audacity – all necessary traits of a documentary filmmaker. In Inventura's six-month documentary workshop under the direction of Linda Jablonská, a film emerged which demonstrates that even people with learning disabilities can get their bearings in public spaces and have a political opinion. The Dokumentalit crew followed a phenomenon which affects all of us – elections to the Chamber of Deputies of the Czech Republic. They participated in pre-election meetings and recorded interviews with citizens as well as politicians on topics which in other media are unusual to say the least. External cameras captured everything that happened in the vicinity – the reactions of security personnel, supporters and opponents of particular political parties. The film crew also investigated whether political correctness and pre-election promises aren't just empty slogans, and attempted to reveal the extent to which – 20 years after the Velvet Revolution – a prejudice against everything that is not "completely normal" is still rooted in the Czech psyche.
Big Bang
(Inventura / 2010 / Czech Republic / 10 min.)

This documentary reportage about the Big Bang, the origin of the universe and about all of us emerged in the documentary workshop at Inventura. The reporters are people with learning disabilities, and their investigation leads us to Vladimír Remek, Jiří Grygar and even to a Dominican monastery. If before it there was nothing, then how did the Big Bang happen when? Where did God live before the universe came into being?
20:00
There's Still More to Conquer: Festive Opening of the Normal Festival 2011
This year, the Normal Festival's traditional opening at Prague's Aero cinema will be a large international party, and everyone who's anyone in the world of artistic and journalistic work the learning disabled will be there. On screen, you will be able to see a new animated film by Aleš Koudela about the origin of sex in the universe, a documentary capturing the emergence of Inventura Theatre's first large production, two short videos on current topics from Inventura's documentary workshop, but also an audiovisual project by the organisation Work and Play (Great Britain), music clips from artists at Barner 16 (Germany), engaged videos from Wild@heART (Australia) and animations and clips from TV Glad (Denmark), whose crew will film everything during the Normal Festival and the preceding conference that its giant eye considers out of the ordinary.

Saturday, 12 November
16:00
Me Too
(Yo, también / Álvaro Pastor, Antonio Naharro / 2009 / Spain / 103 min.)


34-year-old Daniel (Pablo Pineda) is the first European with Down syndrome to complete university. He starts work in social services in Seville, where he becomes acquainted with his free-thinking colleague, Laura (Lola Dueñas). They soon become friends, which draws the attention of their colleagues and families. Their relationship becomes even more complicated when Daniel falls in love with Laura. Both are outcasts in "their" worlds, and together they find love and friendship the likes of which they had never known before.
18:00
Normal: A collection of short videos by outsider art authors and on the topic of learning disabilities
A beautiful 11-year-old girl with Tourette syndrome, emotional testimonies of people who perceive their surroundings mainly through their "differentness", in the film Normal, the story of a man with a learning disability whom the others bully until they find out that he is making a book about his life and about them, the evolution of sex in the universe, a non-traditional series of animations and video about becoming enchanted by someone at a bus stop from whom because of your prejudices you'd never have expected it – it's a parade of the best that the Normal Festival selected from a broad range of audiovisual art by people with learning disabilities and about such individuals from around the world.
20:00
Try I will
(Susana Pilgrim / Italy / 2010 / 62 min.)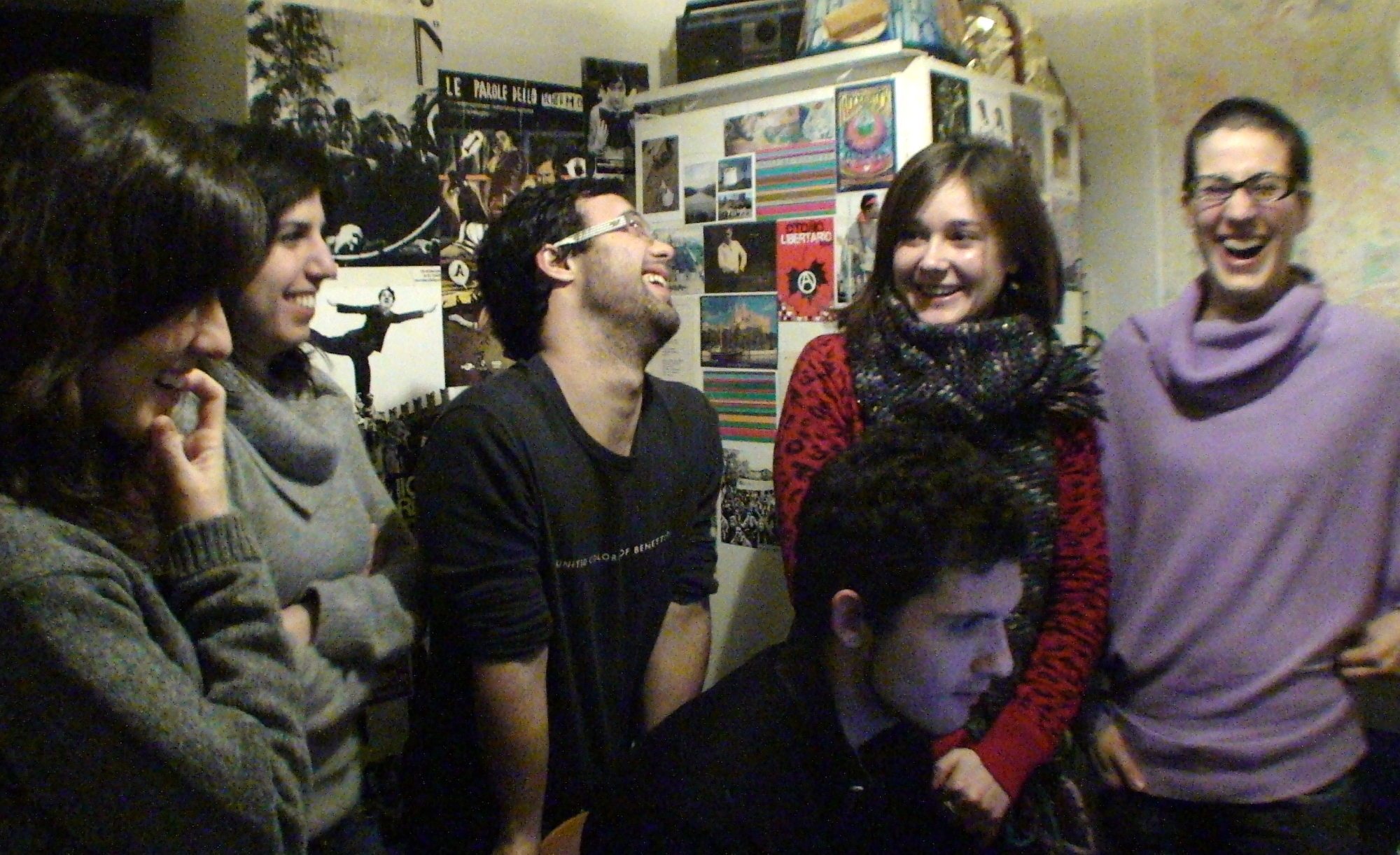 23-year-old Italian Luigi Fantinelli studies at a university in Bologna. He is the first and thus far the only person with Down syndrome to apply for a study placement in the Socrates Erasmus programme. In 1977, Italy abolished special schools for children with this disability, enabling them to study together with other children. Director Susana Pilgrim presents the determined Luigi, whose dream is to obtain a university education. In Bologna, he is not only preparing for a future teaching career, he is also becoming more and more independent. He lives in a rented apartment with other students, finds a girlfriend and later travels to Murcia in Spain, where he will study in Spanish and work at an organisation for people with disabilities. How difficult is it to succeed when competing with people without an apparent disability?

Before the film we will screen the short film Portrait of Maria by Denmark's TV Glad. What all does a young woman with Down syndrome have to do to persuade her loved ones to acknowledge that she is an adult and has the right to pursue what interests her?


Sunday, 12 November
16:00
How many cranberries are in the world?
(Hur många lingon finns det i världen / Lena Koppel / Sweden / 2011 / 100 min.)



Alex is an inveterate loafer with dreams of being in the theatre, who takes no responsibility for himself or those closest to him, and his life is anything but under control. When his girlfriend Lisa eventually gets fed up and chucks him out onto the street, Alex is forced to look for a job in order to survive. All of a sudden, he finds himself working as an assistant to a troop of learning disabled people at a group living facility with inflexible routines, endless lessons on how to tie your shoelaces, and, above all, lots of very bored individuals. Following a disastrous start with muddled schedules, angry reprimands from his boss, and an emergency visit from the fire department, Alex gradually starts to tune in to the warm and charming individuals around him. Beneath their disabilities and medication, they are bounding with energy, and full of dreams, fun-loving spirit, and unexpected talent. Alex and his new friends face an uphill battle as they struggle to overcome preconceived notions, angry and anxious families, and a prejudiced environment, in order to achieve their goal – to take part in the national hit TV show The Talent Hunt. This feisty bunch has tied their last shoelace!

18:00
Collection of musical outsider art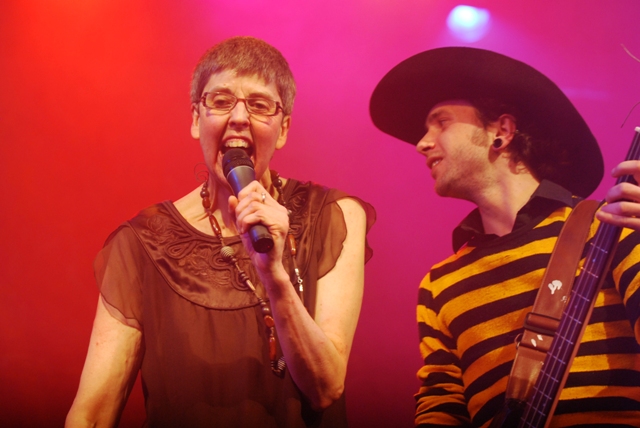 A non-traditional collection of musical video clips will please all lovers of music and outsider art. The experience of music videos from all corners of the world will culminate with the documentary film Haiti about music benefit concerts to support the earthquake-ravaged island nation and a film about recording video clips under the direction of the star transvestite of Brighton's OskaBright Film Festival, Matthew Hellett.

20:00
Marwencol
(Jeff Malmberg / USA / 2010 / 83 min.)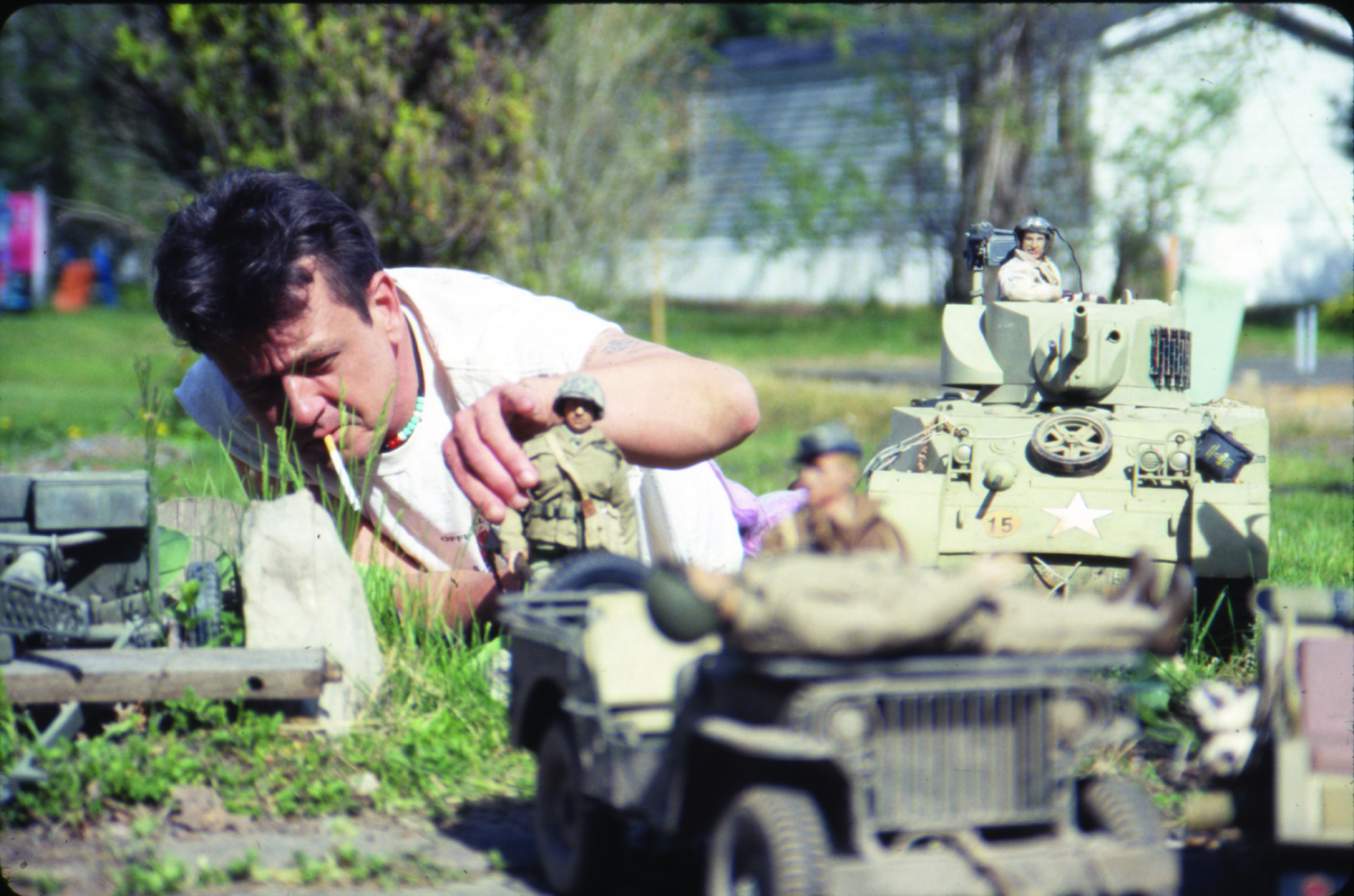 After being beaten into a brain-damaging coma by five men outside a bar, Mark builds a 1/6th scale World War II-era town in his backyard. Mark populates the town he dubs "Marwencol" with dolls representing his friends and family and creates life-like photographs detailing the town's many relationships and dramas. Playing in the town and photographing the action helps Mark to recover his hand-eye coordination and deal with the psychic wounds of the attack. When Mark and his photographs are discovered, a prestigious New York gallery sets up an art show. Suddenly Mark's homemade therapy is deemed "art", forcing him to choose between the safety of his fantasy life in Marwencol and the real world that he's avoided since the attack.

Marwencol has won over 20 awards, including two Independent Spirit Awards, Best Documentary of the Year from the Boston Society of Film Critics and Rotten Tomatoes, and the Grand Jury Award for Best Documentary at the South by Southwest Film Festival. The Los Angeles Times calls the film "an exhilarating, utterly unique experience" while the Village Voice says that it's "exactly the sort of mysterious and almost holy experience you hope to get from documentaries and rarely do."

---
---
zpět
|
nahoru
|
domů