HPCA Studio: Mental Contours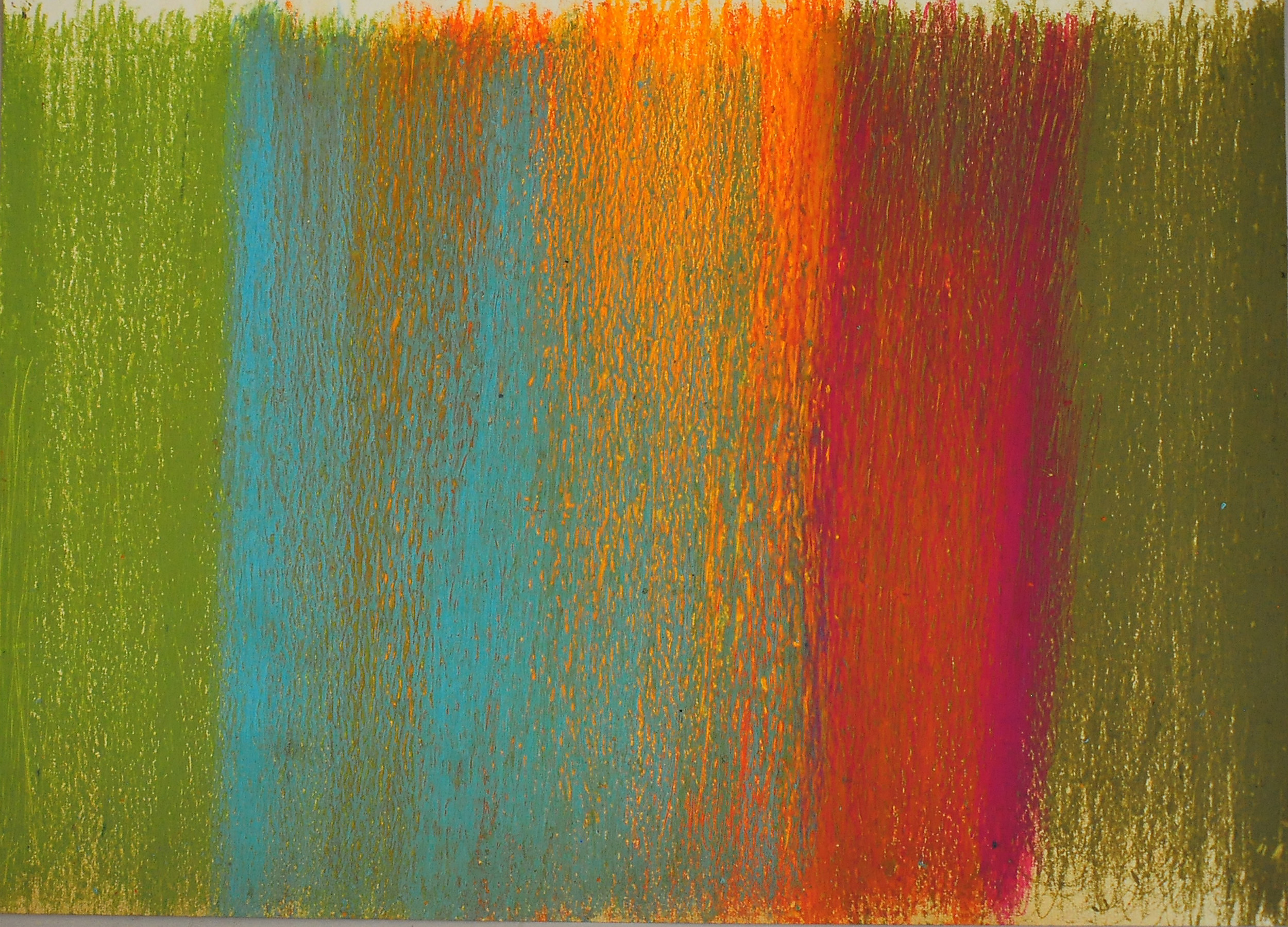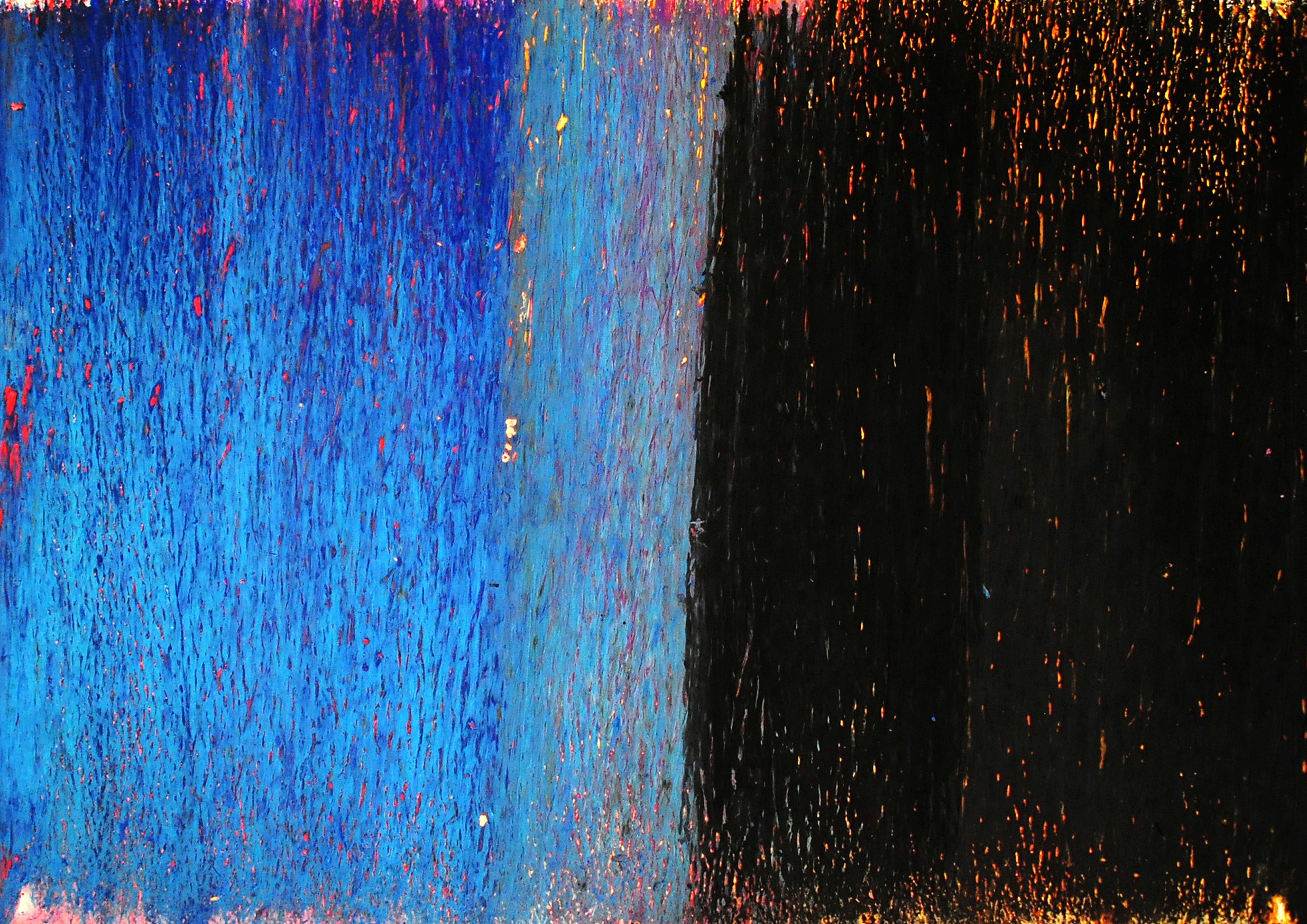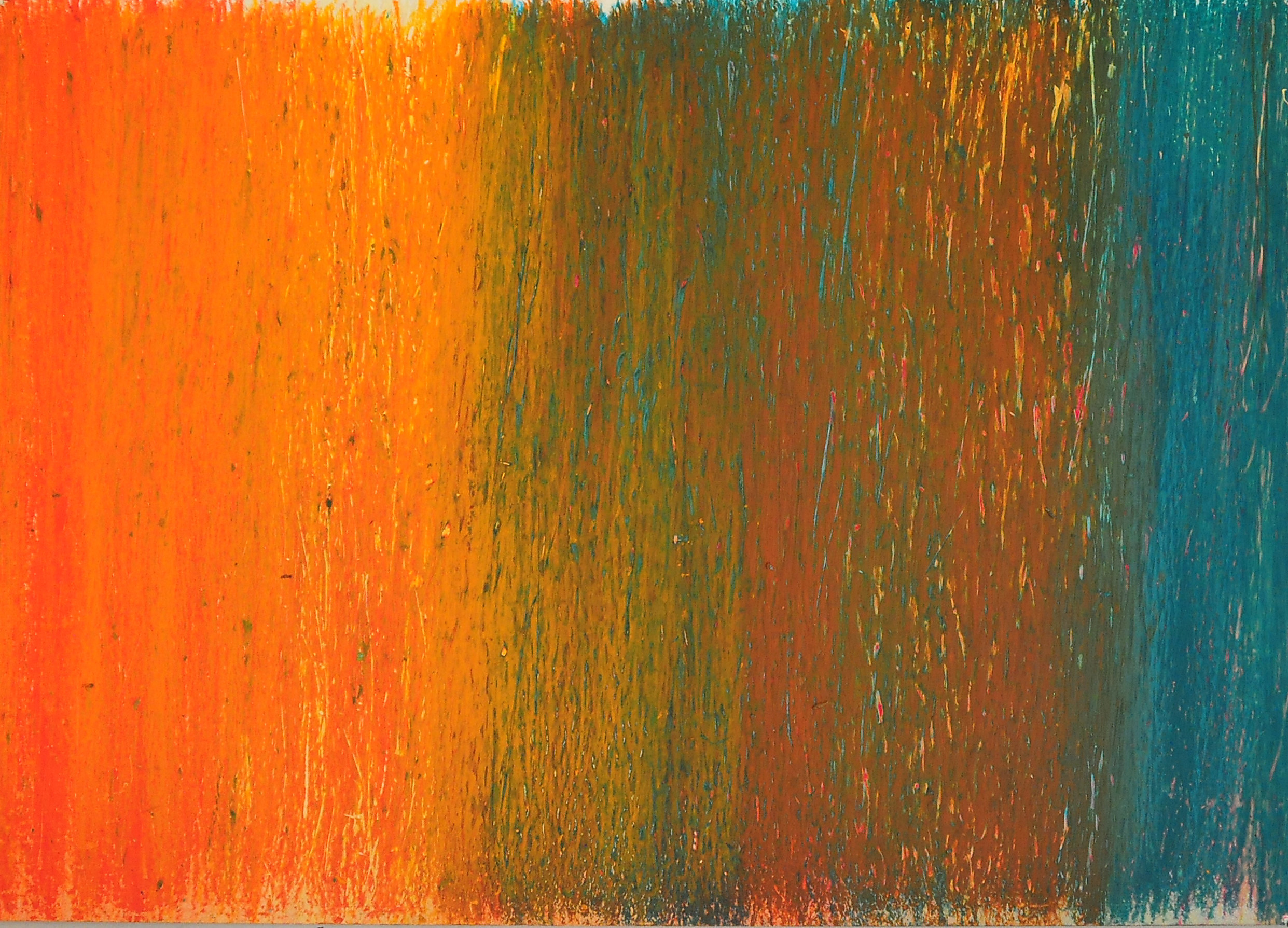 The exhibition presents abstract drawings created by five artists active within the HPCA studio, located near Munich and designed to serve extremely talented artists suffering from a variety of mental handicaps. The selected works represent a specific cartography of the "mental territory" of these artists, a record of its contour lines. They are a seismometer of emotions, of their embedment in form and colour.
The guest of the exhibition is Vít Kosinka, an Italian artist of Czech origin, whose drawings, paintings, and collages resemble cityscapes, sparkling sea or landscapes captured from a bird's-eye view.
Exhibiting artists:
Monika Breit
creates endless variations of an identical composition of monochrome circular, oval or square forms freely floating in space. The grounding element here is a horizontal line situated at the bottom of the paper. The typical feature of Breit's minimalist systems is vibrating harmony, a throbbing tension of stability.
Curt-Raoul Brkovic
employs wax pastel to cover his paper with countless dense strokes constantly following the same direction. The result is coats of colours that, nevertheless, reveal the bottom layers. His work is thus imbued by the element of light, also characteristic of his watercolours.
Karl-Heinz Hirmer
expresses himself through linear morphology. Black lines, always oriented from the centre of the paper to its edges, serve to create webs or cages, eventually illuminated by bright crayon strokes. Hirmer's drawings have an immense charge of energy and expand outside the delimited space.
The outstanding feature of
Uschi Pomp
is her indomitable gesture. Her drawings, wildly expanding outside the format of her paper, are a record of the artist's emotional eruptions. She draws with both hands in order to arrive at authentic expression of her feelings. The magically colourful works often display dense relief layers of colours – coats of oil pastels.
Klaus Zelmer
usually works with figural motifs. His abstract drawings of intense colour scale, executed in oil pastel, resemble the landscapes by Nicolas de Staël. Their dramatic structure results from contrasting painterly surfaces and energetic drawn strokes.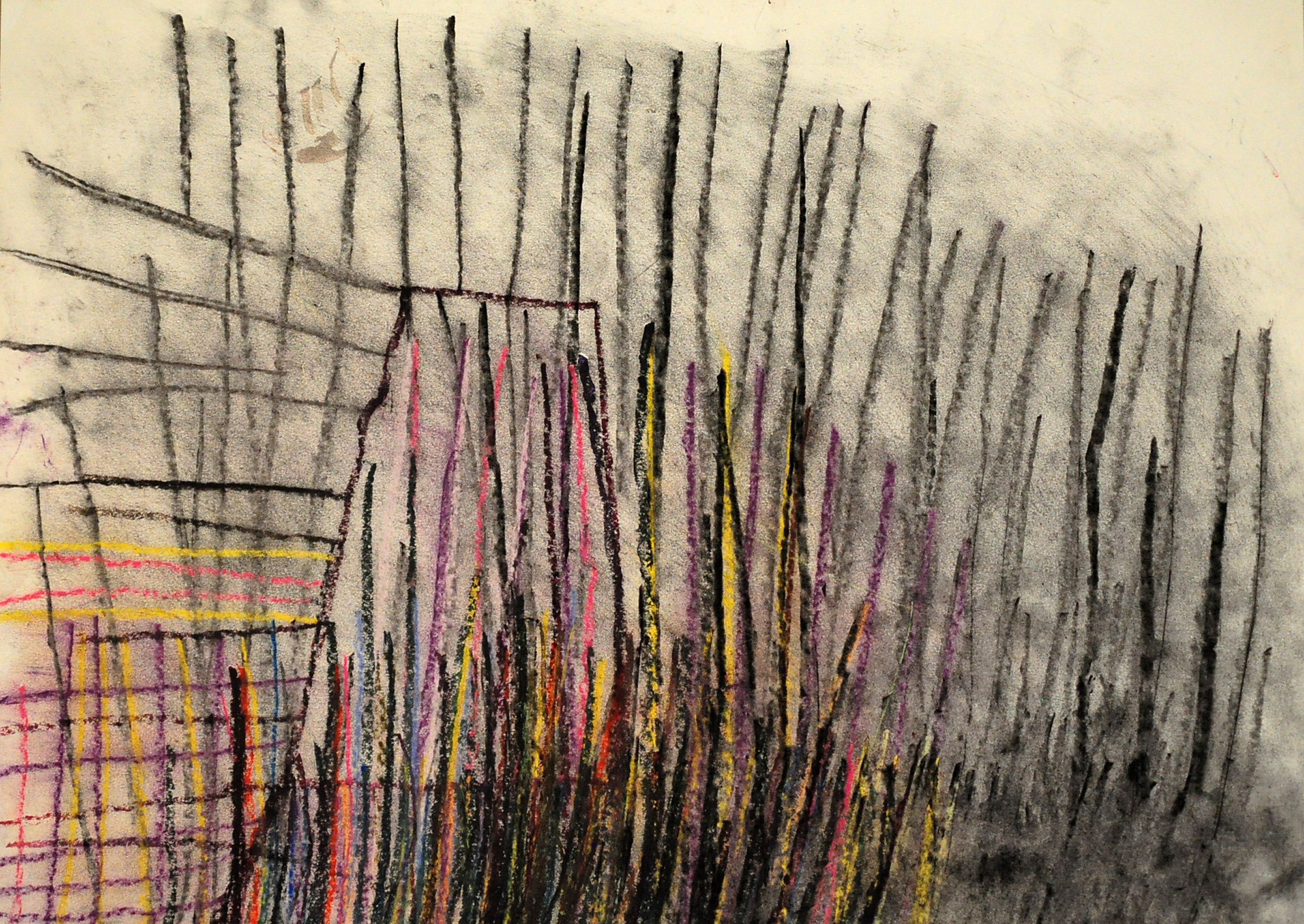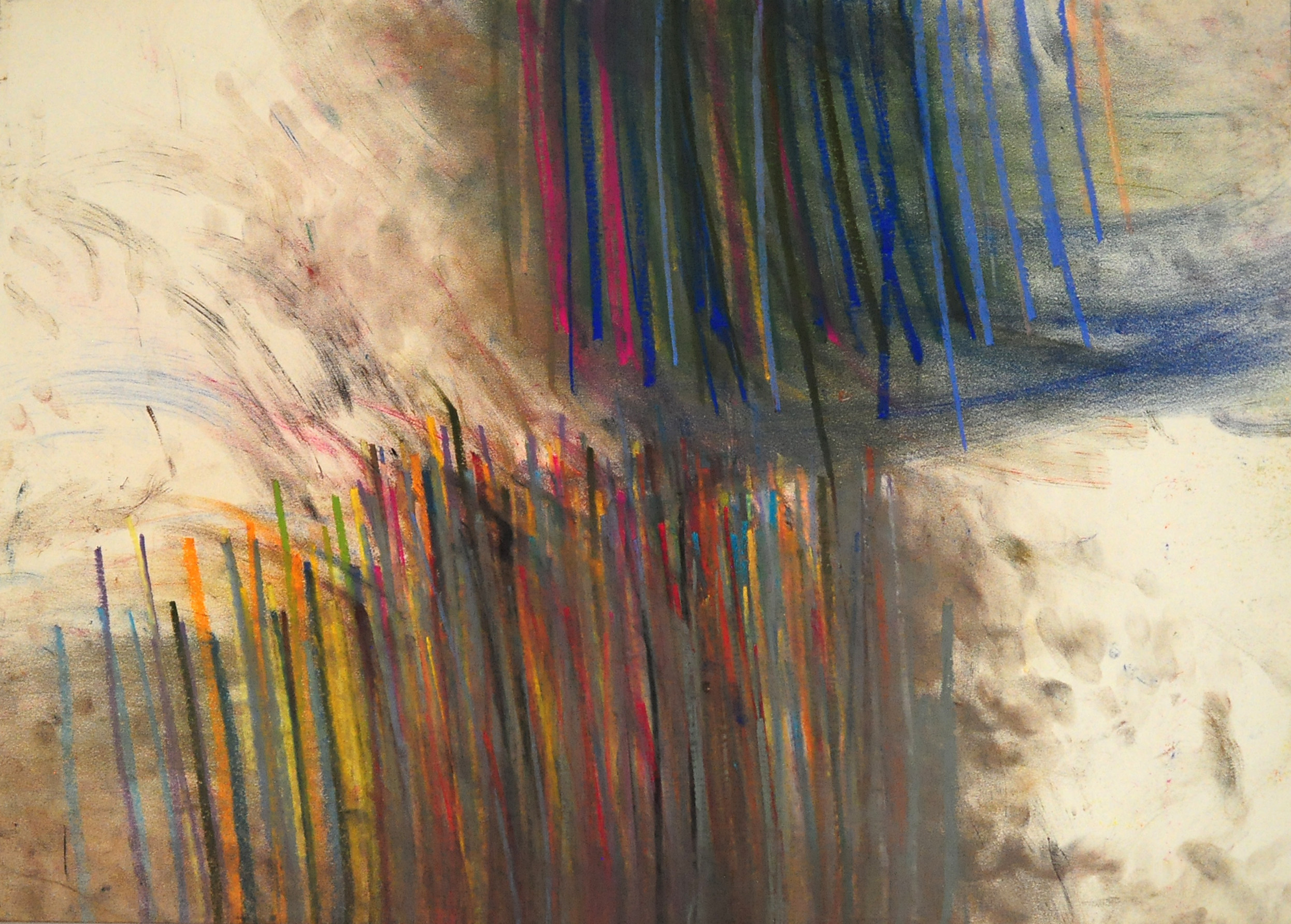 Special guest: Vít Kosinka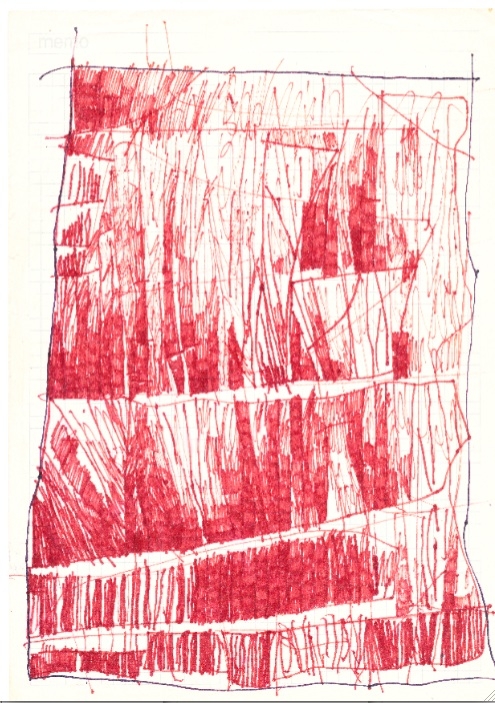 Vít Kosinka (1976) was born in Rome to a couple of Czech professionals specializing in art restoration. The parents supported his artistic talent from the very beginning and later enrolled him in an elementary school following the lines of the Montessori education system. Since 1991, he has been active in the association Casa Loic in the Italian town of Capena, based on Rudolf Steiner's teachings (the Waldorf School). This is where he today works in a protected cabinetmaker's workshop, participates in art and music workshops, and is moreover a member of a local sailboat crew during the summer months, while devoting every free moment to his art.
Vít employs a wide variety of artistic techniques. Having been interested in collages since his childhood, he pastes magazine pictures into his drawings or creates geometric compositions of coloured paper cut into pieces, which sometimes exceed the format of the support. He also uses watercolours, tempera, wax and regular crayons, and markers. Vít's mother has recently introduced him to her own profession, the art of
mosaic, and this field has since distinctly influenced his other expressions. Vít tends to segment the paper surface into grids, precisely reminiscent of the mosaic structure, and then colours in the separate fields. His expression varies from monochrome to multicoloured compositions, which nevertheless never appear cluttered: he lets his abstract structures breathe, generously rendering them enough air and space. His works look harmonious, sometimes resembling cityscapes, another time a view of a landscape from a plane, or a sparkling sea surface. They reflect the artist's joyful attitude to life, his deep sensitivity and ability to absorb beauty and transform it in an ingenious shortcut.
---
zpět
|
nahoru
|
domů