INVENTURA´S FILMS:
The first two films made within the animation courses held by Inventura will have their premiere within the Normal festival:
Story of a boy, a girl and her cat
Short animated film about a boy who is said to have low intelligence. He thinks that his lack of intelligence is the main reason why a friend of his does not want to date him. One day, the girl forgets her cat at home for four days, locked in a bathroom, without any food and water ...
Based on a story written by Lenka Vochocová, the story was made by Josef Fojt, one of the regular visitors to animation courses organized by Inventura. With a little help of Kateřina Mukulcová, Josef made the film all by himself. The premiere of the film will take place within the opening ceremony of the Normal festival (November 21, 8:30 pm, cinema Aero).

Don´t ask me, my sweatheart
"Don´t ask me, my sweatheart, why all the songs are about love", signs Jan Budař who acted as Standa Pichlík in Boredom in Brno. An animated videoclip to this song was made by visitors of animation courses organized by Inventura.

Sponsors: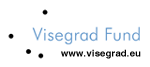 Media partners: